Custom Part Numbering & Hose Kits
Multiple hoses going on one machine, or selling the same hose regulaly? We can build a custom part specifically to your brand standard or distribution network to make it a breeze for reordering or reassuring repeat business. Custom part numbering and hose tagging can take you to the exact day that the hose was made and help you stay ahead of your equipment PM schedules.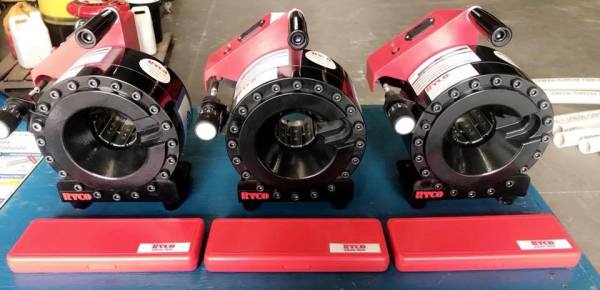 Making your own hose assemblies!
Trying to limit as much down time as possbile can be tricky. We offer a variety of different crimp machines to chose from. Starting at our mini mobile crimper series, then a whorkshop or table-top crimper, and finally to our production crimper models. With grease free innovation, servicing your machine will be a breeze and ensure an exact crimp every assembly. Once you become apart of our family with our crimper program, one of our techs deliever the machine to you and help achive the confidence you need to build your own custom assemblies.